No Comments
With spring sports about to formally start in a few weeks, emails have been pouring in.  Here is a collection of thoughts from the past week.
Training has a very profound effect on an athlete's performance
Unfortunately, like many things in life, it takes some time to get the ball rolling and reap the full benefits of training. Do we often see outstanding results in movement, strength, and performance in a short time? Absolutely. But if you think you are going to drop .2 sec off his 60 or 40-yard dash by next week's showcase, you are missing the point of athletic development. Skill, speed, strength, and athletic development does not happen overnight; it's a process.
Risk can be minimized
I am not a Basketball fan per se. I am however a huge fan of the qualities that a great basketball player has—hand eye coordination, great shin angles, speed, power, and endurance to name a few.
For baseball players, I can't think of too many things with a higher risk-reward ratio than recreational/pick-up basketball. As my readers know, I am all for playing multiple sports, especially when younger, but the rate at which broken/sprained ankles, fingers, or wrists for kids "just trying to get some conditioning in" makes playing basketball not worth it unless you really love the game. With the short twenty-game New England high school baseball season, one good ankle sprain or jammed finger could mean missing half of your season.
In fact, after my 1st full season as Sacred Heart University's Baseball Strength Coach, we forbid our players from playing basketball. Instead, I encouraged tag, dodgeball variations (not using dominant arm), and touch football.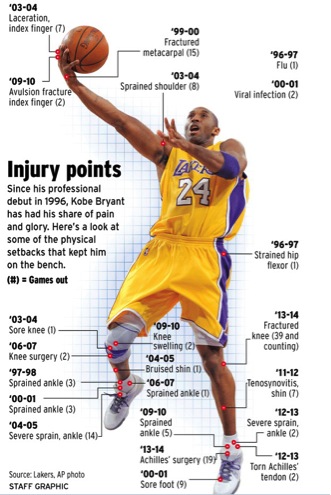 Speed changes everything.
Rarely do you see a kid who consistently throws in the low 70s have arm pain.
Rarely do you see a kid who consistently runs an 8.0 60 yard dash pull their hamstring bad enough where they miss more than a week of their season.
Athletes and coaches need to understand how to progress throwing and speed work to mitigate short and long-term injuries. It is very difficult to have only 2-3 weeks of preseason with your team, as coaches need to make cuts and figure out whom the best players are.
Want a trick to incorporate speed and conditioning work without subjecting athletes to unneeded hamstring pulls?
Hill Sprints
Why hill sprints?
With the incline of the hill you are forcing your body into good acceleration positions, without subjecting yourself to the faster velocity required in flat ground sprints. The accelerated position also prevents over-striding and over-using the hamstrings to pull you forward (no heel landing). You want to be accelerating by pushing the ground behind you, instead of pulling you forward. So, hill sprints self corrects and teaches near optimal running mechanics without having to think about it. Hill sprints are also much more anaerobic in nature which is very applicable for baseball players.  Especially the weaker, slower ones!

How do you implement this?
Week 1- Tryouts:
Start with your normal baseball skill work, but everyday at the end of practice find a steep hill and have players (pitchers included!) sprint for 20 seconds up the hill and walk back down. This can be a safe grassy hill or a pavement hill. Do 6-10 rounds of this with 2-5 minutes of recovery between sprints. Record where each player ends at the end of 20 seconds. Very quickly you will know who is "in good shape" and who is powerful and athletic. Not to mention you are avoiding god-awful distance running.
Week 2- Normal Practices:
M/W/F do 6-10 sets of 20 second hill sprints with near full recovery.
Tu/Th do 6-10 sets of 10-20 yard dashes on flat ground ~80% (full recovery in-between sets)
Week 3- Normal Practices:
M/W/F do 6-10 sets of 10-20 yard dashes on flat ground ~90% (full recovery in-between sets)
Tu/Th do 4-6 sets of 20 second hill sprints with near full recovery.
Obviously, if athletes were properly trained going into the season the coaches wouldn't have to worry about this as much, but this is a safe way to protect the athletes and prepare them effectively.