No Comments
Clients and friends were sending over lots of great articles this week for me to share as well as some resources I suggest to my athletes for self-care.
This is a great feature on how the Red Sox play Moneyball with the ability to spend some serious cash. Here they speak to how they handle injuries, especially soft tissue work.
Boston's approach to treating conditions like Ortiz's is simple, yet brilliant. For most teams, the process of getting players healthy and keeping them that way has remained the same for a long time. Every club employs a small group of trainers and a strength and conditioning coach, and many also employ an orthopedist. This personnel group is built for broad treatment, because baseball players suffer a wide array of injuries. The Red Sox, however, have come to believe that broad treatment isn't enough, and that specialization is an essential part of fostering player health.

"We recognize that the management of soft tissue is the critical component to a player's health," said Red Sox GM Ben Cherington. "As it relates to David [Ortiz], that was an issue of soft-tissue management. His Achilles had not ruptured. There was no broken bone. He was a 36-, 37-year-old who had soft-tissue management issues that were causing a lot of pain and discomfort. It wasn't a lack of effort on his part to get better. We just had to figure out what would help him do it."

In the same way that teams employ roving pitching, hitting, fielding, and baserunning coaches to help players focus on certain elements of their game, the Red Sox realized they could find specialists to deal with these soft-tissue concerns. Physical therapists craft regimens to help players avoid the kind of nagging injuries that can linger for far too long; when those injuries do occur, they can help players recover in weeks instead of months, or days instead of weeks. In essence, the Red Sox are using a physical therapist like a roving medical coach. This helped Ortiz last year, and the Sox hope it will help players like the oft-injured Grady Sizemore this year. In fact, if the Red Sox weren't this confident in their health regimen, they probably wouldn't have gone after a beleaguered player like Sizemore at all.

While Cherington understandably wouldn't go into great detail about the team's physical therapist program, he lit up when talking about the potential benefits. "If we can find people who are at the top of their field to be hands-on with our players and create, I don't know, a 5 percent difference in how much [the players are] out there or their level of physical fitness when they're out there, that can translate into greater performance. So, yes, we have spent a lot of time on the medical area in the last two years, and that's only going to continue."
Kelly Starrett is a physical therapist/strength coach best know for his work with with self joint mobilization. Becoming a Supple Leopard is an easy to use guide that will highlight limitations and show you exactly how to address those restrictions.
The Trigger Point Therapy Workbook is another guide which allows athletes to find soft tissue restrictions that can limit performance and cause referred pain. No only is this book great for athlete's but people that have everyday aches and pains can put this very inexpensive book to use in only minutes a day. I have first hand seen athletes gain complete shoulder mobility back with just a few minutes of soft tissue work to the pecs and infraspinatus (detailed in the book).
Would A World-Class Sprinter Be The Best Baserunner In MLB?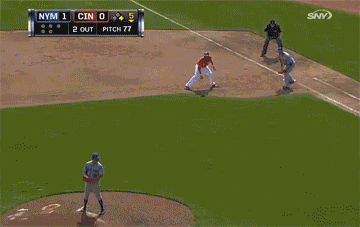 Sam Miller absolutely crushes this article on key components to being a successful base stealer. A must read for runners, pitchers, coaches, and fans.