No Comments
With the fall upon us and our baseball guys entering their off-season, we get an increase in volume of athletes looking to overhaul their fitness and performance training. The follow articles offer good info for the early off-season.
A Peek Into The Sleep Habits Of Teenagers Around The World – Sleep length and quality is not only important for recovery from training and sport, but is immense for long-term health. Sleep is one of the most abused recovery tool we have available for each and every athlete.
High Level Throwing – I had the pleasure of meeting Austin this past winter. Austin does a great job at breaking down high level throwing mechanics. This is the perfect time of year to implement Austin's tools to fix your mechanics.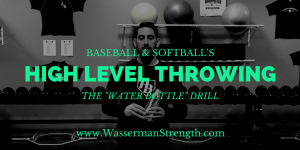 Why Your Conditioning is Hurting Your Performance on the Mound – This throwback article gives some insight to how we condition pitcher and prepare our position players to have a powerful first step.