No Comments
12-weeks ago a group of readers started my private distance weight gain program. After an initial evaluation, movement screen, and goal setting we proceeded with both a training and nutritional plan for each athlete.
The groups average results were:
-20lbs of bodyweight gained
-100+ lbs added to their front squat
-125+ lbs added to their deadlift
-10+ reps added to their chin-ups
I couldn't be more proud of these athletes (and families!) for making the short term sacrifice of eating a large amount of food and truly dedicating themselves to hard training.
Although we do have one problem
I promised the person with the most dramatic transformation to receive a full refund for their hard work. After much deliberation with my colleagues, we have not been able to determine a winner, so I am enlisting you, my readers to help choose a winner.
Please Vote Below– Voting Ends Friday February 5th at Midnight!
Brad
Today I weight 221, a total weight gain of 23lbs.  I have been consistent with weight training throughout the entire 12 weeks. I was able to do a dead lift of 255 as of the end of my weight training. Before I started this training, the most I was attempting was 135. When I started I was doing about 4 or 5 chin ups, now I can do 12.  Since baseball practice started I have gone out and am only throwing about 70% effort and my coach noticed I'm throwing harder than last year. When I was pitching I was able to get 8 batters out in 25 pitches at practice. The most important thing is that a college coach I'm talking to noticed the big change in my size since I went to their training camp in the summer and they asked me to throw a "tryout" bullpen at the college next week. Each week I followed your advice and I never had a hard time reaching the weight goals; I was usually ahead of schedule. My goal was to get to 220 and I reached that with 2 weeks to go to the end of the weight program.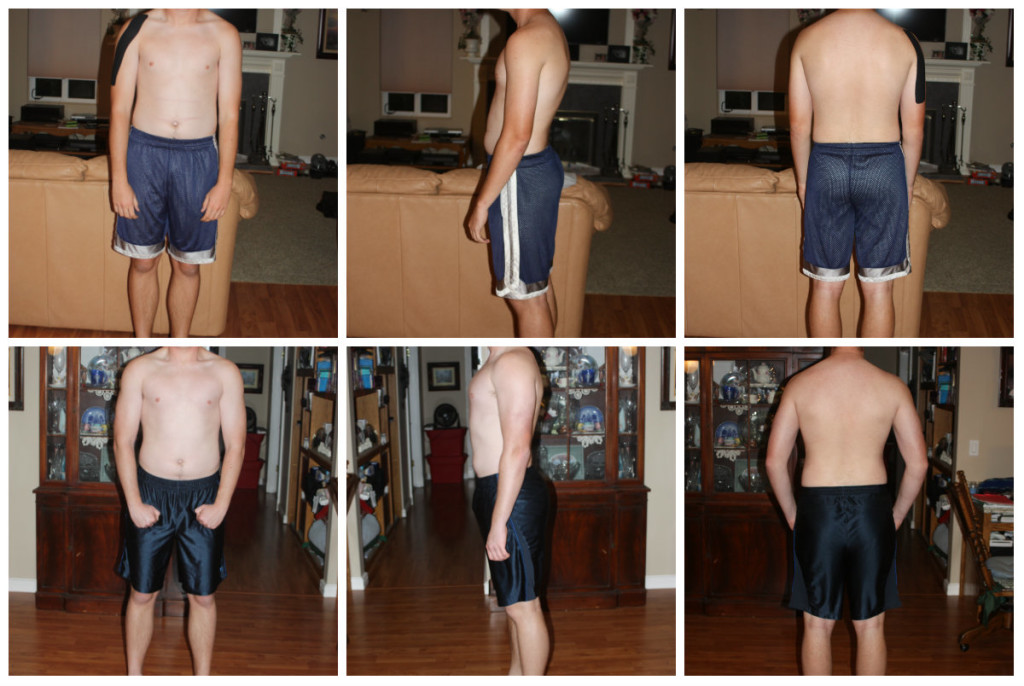 Garrett
First off, thanks for making my money well spent whether or not Garrett wins the contest.  I can tell a difference as well as many friends and family.

Though he didn't meet the full expectations; we offer the following results:
Total weight gain – 139lb to 159lb
Squats – 135lb to 200lb
Chin-ups – 6 to 25
Pushups – 30 to 70
Dumbbell incline press – 30 lb to 60lb
these are all his working weights, not max outs.  – Garrett's Father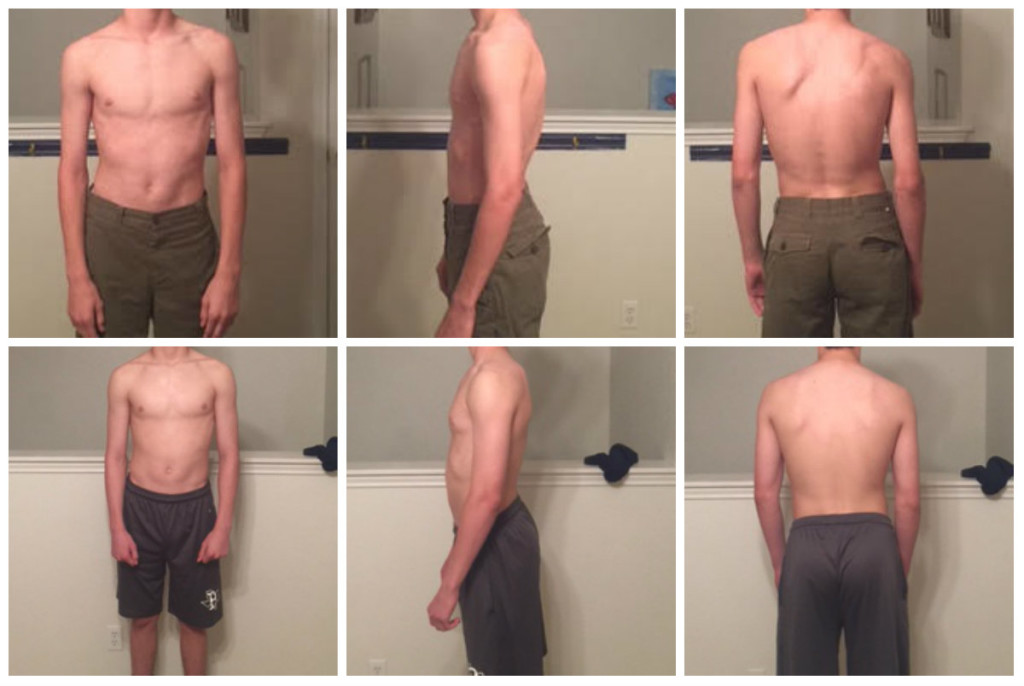 Keanu

My current weight is 171.8 after starting off on an even 148. Being up almost 24 lbs seems huge for 12-weeks worth of work. Strength wise I've been noticing major increases in each and every workout, but I haven't been keeping track of how much exactly except in certain workouts like my rows being up 30 lbs and my deadlift going up 150+ lbs with a max that's just shy of 200 lbs more than when I first started the program.

This whole experience has been very critical to me in not only playing baseball going forward, but in life because I always wanted to become a bigger person and weighing 150 on a good day wasn't going to get me anywhere I wanted to go. I wish I could be gained more in this 3 month span, but I've learned a lot about how much I need to eat, on top of taking protein and creatine consistently. This definitely won't be the end of my quest to gain muscle mass and I will without a doubt take what I have learned and incorporate it into my everyday life to become a stronger and better baseball player. Thank you for this opportunity, Josh.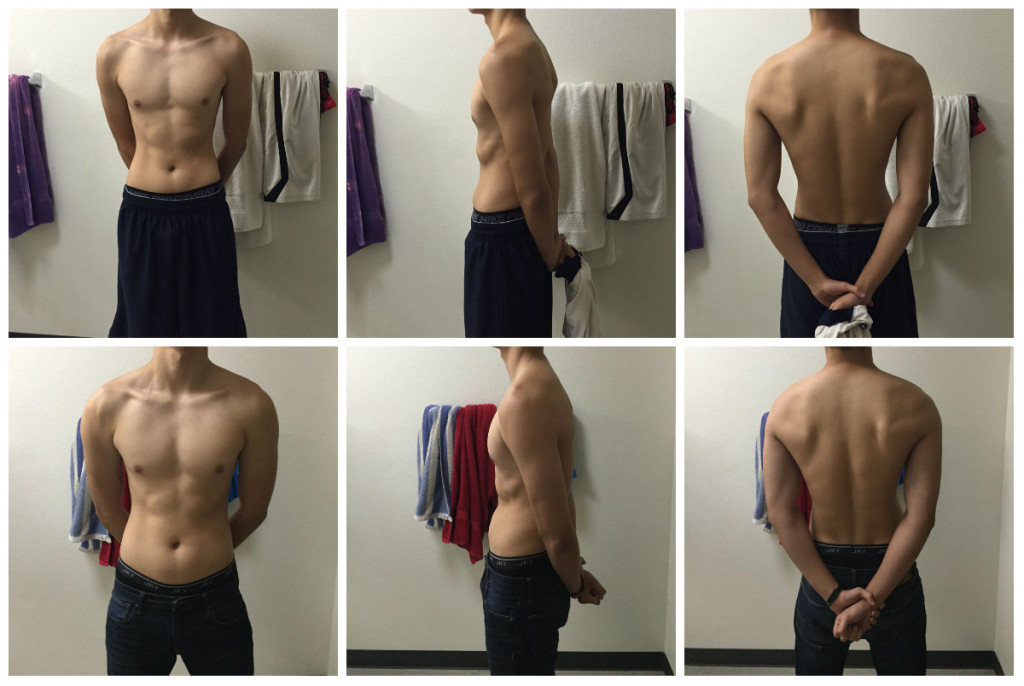 Who had the most dramatic transformation?